It's always fun to open a box …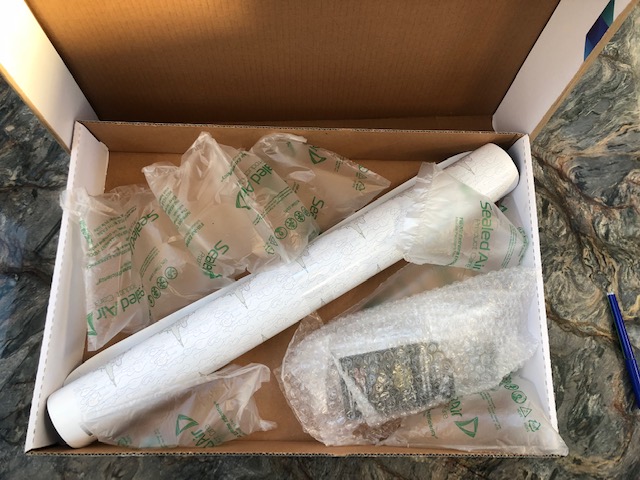 … and we have been waiting for this one: the first proofs!
The roll is two sheets of the cards on plain stock, a reference for the smaller, bubble-wrapped shape: the proof deck, printed on the same card stock as the final product.
I'll let the video tell you the rest!